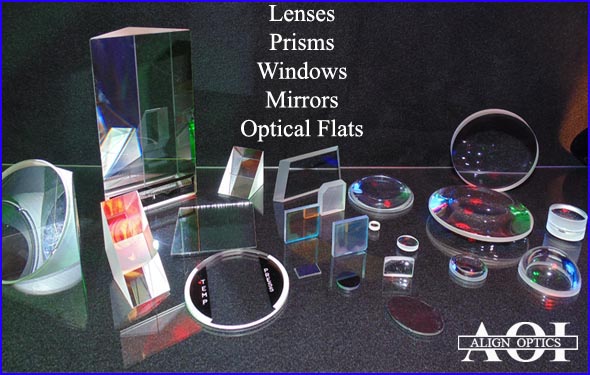 Align Optics is your complete source for affordable stock and custom made optical components.
Some of the items we supply include.
Glass & Plastic Aspheric Lenses
Glass & Plastic Spherical Lenses
Ball Lenses
Achromats / Doublets
Prisms
Mirrors
Windows / Optical Flats
Reticles
Beamsplitters
Rod Lenses
Eyepieces
Objectives
Opto Mechanical Assemblies

We're a one stop shop for all your stock and custom optics needs.


Contact us now for a no obligation free quote and start saving your optics dollars immediately.
Some of the items we can supply per customer specifications include Glass & Plastic Cylindrical Lenses, Glass & Plastic Aspheric Lenses, CCD Lenses, Miniature Lenses, Plano-Convex/Concave Lenses, Achromats, Triplets, Micro Lenses, Rod Lenses, Magnifiers, Penta Prisms, Corner Cube Retroreflectors, Plastic Fresnel Lenses, Mirrors, Windows/Optical Flats, Reticles, Projection Lens Assemblies, CCD Lens Assemblies, Glass & Plastic Spherical Lenses, Ball Lenses, Etalons, Waveplates, Beamsplitters & Fiber Pigtails.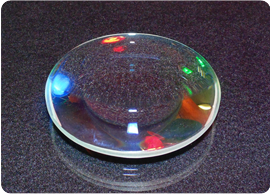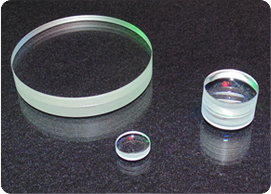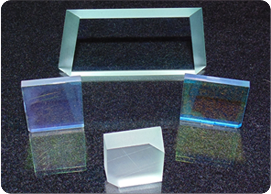 We offer extremely competitive optical components pricing & delivery times on all our stock and custom made Optics!

Markets We Serve:
Astronomy - Aerospace - Education
Industrial - Laser - Lighting
Machine Vision - Medical - Metrology
Research - Scientific & Telecommunications.